Enterprise resource planning (ERP)
Enterprise resource planning (ERP) is the integrated management of core business processes, often in real-time and mediated by software and technology.
ERP is usually referred to as a category of business-management software — typically a suite of integrated applications—that an organization can use to collect, store, manage and interpret data from these many business activities.
ERP provides an integrated and continuously updated view of core business processes using common databases maintained by a database management system. ERP systems track business resources—cash, raw materials, production capacity—and the status of business commitments: orders, purchase orders, and payroll. The applications that make up the system share data across various departments (manufacturing, purchasing, sales, accounting, etc.) that provide the data. ERP facilitates information flow between all business functions and manages connections to outside stakeholders.
Customer Management System (CRM)
Customer relationship management (CRM) is an approach to manage a company's interaction with current and potential customers. It uses data analysis about customers' history with a company to improve business relationships with customers, specifically focusing on customer retention and ultimately driving sales growth.
One important aspect of the CRM approach is the systems of CRM that compile data from a range of different communication channels, including a company's website, telephone, email, live chat, marketing materials, and more recently, social media. Through the CRM approach and the systems used to facilitate it, businesses learn more about their target audiences and how to best cater to their needs.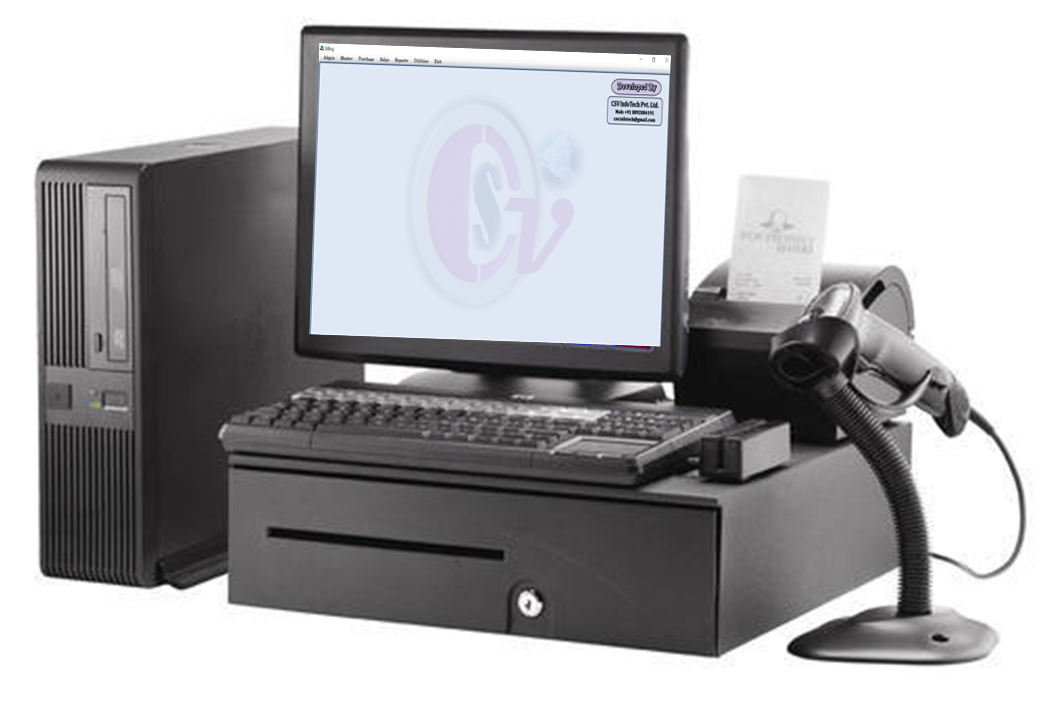 VPCS Billing Software designed to handle time and billing tracking as well as invoicing customers for services and products. Billing software can track the hours worked by employees as well as expenses associated with projects or clients.
Most time and billing software applications also create billing cycle reports to display information such as hours worked, expenses incurred, how much to bill clients, and which clients owe money for specific projects.
School Management Software
A School Management Software, student management system, school administration software or student administration system is a management information system for education establishments to manage student data. Student information systems provide capabilities for registering students in courses; documenting grading, transcripts, results of student tests and other assessment scores; building student schedules; tracking student attendance; and managing many other student-related data needs in a school. A SIS should not be confused with a learning management system or virtual learning environment, where course materials, assignments and assessment tests can be published electronically.